The traveling restriction was in full gear around this time last year, which prevented many RVers from exploring the world. It's not surprising that lots of people have started making plans to travel compared to last year. This plan often includes getting the best RV financing deals online.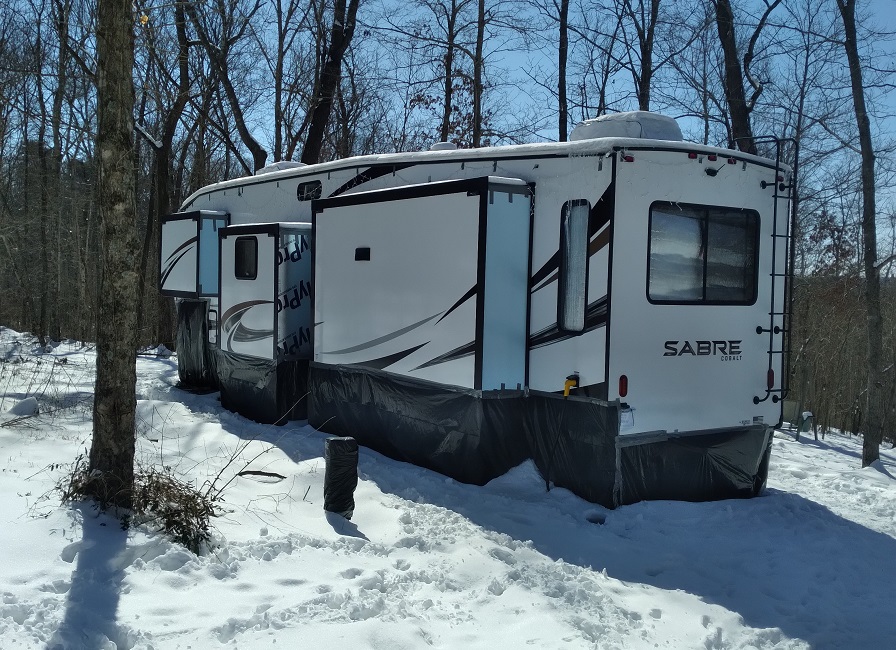 The traveling industry is gradually recovering from the impact of the COVID-19. With an RV, there's no need to book a hotel or flight. Nevertheless, hitting the road when the temperature is freezing isn't for the faint-hearted.
Here are some tips that will help you to make the RV life more enjoyable.
Protect your plumbing
Leaving water in your hoses and pipes will only make them freeze to the point of expansion. This can lead to bursting if care isn't taken. If you are traveling in your RV for a few days or weeks, consider allowing water to move in your pipes by leaving a faucet running, albeit slowly.
Alternatively, wrap a heat tape around your hose and connect it to a power source to keep it warm.
Confirm the campground schedule
It's advisable to do your homework and make adequate plans before traveling in any season. Map out your itinerary and contact the campground managers on time. This is because they may not operate during the winter months, and you won't know this unless you confirm.
Winterize your RV
Some new RVers often wonder whether to winterize their RV or not. Winterizing involves draining your water lines, tanks, and heater. It's important to take this step even if you don't have any plans to travel in cold weather.
You can risk skipping this step if your destination is above freezing. However, if you're traveling to an area that's below freezing, prioritize winterizing. Contact your local RV company if you can't figure it out.
Remember that you'll have to use the campground facilities if you don't use antifreeze for your sink or bathroom.
Proper insulation
Most Rvers will rarely use their heater once an RV is properly insulated. This is a sure way to use less propane, save money, and protect pipes and batteries.
Investing in an RV skirt will bring warmth into your RV. Ensure that you insulate your windows by closing the shades and using a plastic film. Asides from that, you can install insulated covers on your windows.
Travel with the right gears
Seasoned RVers understand the importance of traveling light and packing the right gears during each season. Some must-have gears include a snow shovel, electric blankets, vent insulator pillows, and handwarmer pockets.
You can also download mobile apps to stay up to date with weather and road conditions. These apps will also come in handy to prevent accidents and unnecessary delays.
Check your tires
Try replacing your regular RV tries with snow tires if you're planning to travel in winter. In case you decide to get snow chains instead, take necessary precautions. Drive slowly and with caution because there's no need to be in a rush.
Invest in a heater
Your water heater will offer ample comfort during the freezing period as you travel in your RV. The major downside of relying solely on the onboard heating system is that it may lack the capacity to offer warmth throughout the trip. This is why you should book a campground that has electricity.
Endeavor to keep your built-in furnace in good shape and prevent any obstruction to proper airflow.