Frankfurt is one of Germany's financial hubs, a global destination for business and academics. It is more of a business hot spot, and no wonder it is regarded as the European banking capital. Many ex-pats from all over the world reside in the city as it has a great cosmopolitan vibe. However, Frankfurt is not only another financial hub, but it is also a fantastic destination for travelers who love to experience its vibrancy and diverse culture. It has deeply rooted traditions that meet modern life, and there is just so much to do and see. It has the most impressive buildings, greenery parks, and a beautiful skyline that showcases some of Europe's tallest buildings. Typically, it is a magical city with all sorts of experiences, and you will be spoilt for choice once you are there. First of all, you need to book a Cathay Pacific flight to Frankfurt in advance to avoid any last-minute inconveniences. Then, study this guide to discover the essential knowledge you need to know about Frankfurt to make your trip exciting and fun.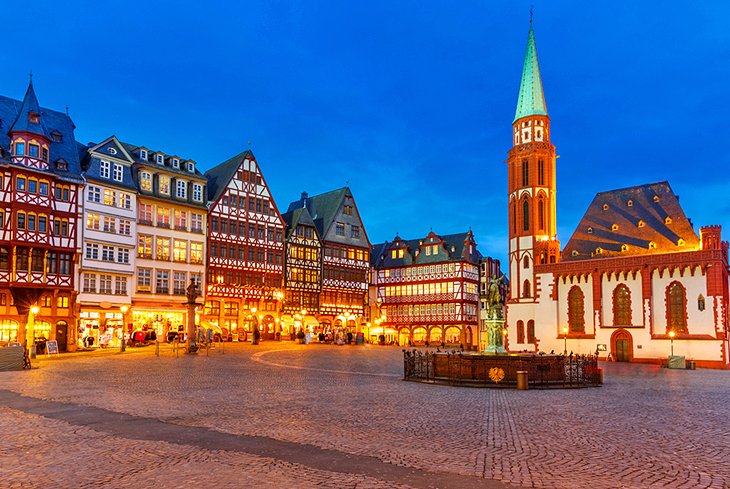 Best time to visit Frankfurt
They are always looking for the best time to visit Frankfurt for the best experiences for tourist travelers. Well, the best time to be in Frankfurt is during summer (July to August). However, it doesn't mean that you can only visit during the summer. There are always events around the year. So it just depends on the experience you are looking for as a traveler. For instance, if you are a fan of Christmas events, plan your travel some weeks before Christmas, and you will have fun at Christmas markets.
Book early
Frankfurt hosts exhibitions all around the year, including trade shows and corporate events that attract huge crowds of people from across the globe. That means hotels get booked up quickly during specific dates in the calendar, and the prices fluctuate too. Ensure you book your accommodation early enough and check Frankfurt's events calendar as you plan your trip.
Remember that no shop Sundays.
You may be frustrated when you want to do your souvenir shopping on a Sunday to find that there is nowhere you can shop. Many shops in Frankfurt do not open on Sundays. Have that in mind during your stay in the city.
Use a late-night taxi.
When you late out there running your errands, take a late-night taxi. The Frankfurt transport system doesn't run all night, so do not expect to find one during the odd hours. You can download a ride-sharing app to make it easy for you to hail a cab during the small hours. If you don't have an app, you can easily spot a beige-colored taxi and flag them down, phone one, or queue at a rank to wait for one.
It is a cycling city.
Frankfurt is a cycling city, and you will notice many people moving around with their bikes. Keep off the bike lane, or someone will be yelling at you to get out of the way for a bike to pass. The bike lanes take wider portions of the pavements, so pay attention to the street markings. If you would like to cycle around the city, rent a bike service and enjoy the Frankfurt land feel.
Plan for the kid's free museum days
If you are traveling with your juniors, do not worry about the costs of taking them from museum to museum. Take advantage of free museum days that offer free entry to kids aged 18years and below. It happens during every month's last Saturday, so it is not limited to only a single season. However, August and December are exempted from the offer. The museums offer family-friendly activities. There are free workshops and well-guided tours.
Where to eat
Frankfurt boasts of the best traditional and trendy culinary dishes from all over the world. It has a diverse culinary culture where you can enjoy traditional German dishes to varying modern cuisines. If you would like t to enjoy German food, visit a German restaurant such as Ebbelwoi Use for some of their traditional dishes. You can enjoy delicious schnitzel and wash it down with a sip of tasty apple wine, which is the favorite drink of Frankfurt locals. Also, check out outdoor for some of the best Indian street food if you are interested in tasting some Indian foods.
Remember to tip
Germans have a tipping culture, and it is a standard norm to round up your bill to an extra euro as you pay for your services in restaurants, taxis, hotel rooms, etc. But do not merely leave your change on the table. Include the tip as you pay and take your chance.
Don't wait to be seated.
When you enter a casual Frankfurt restaurant, do not wait for the attendant to ask you to a seat. Just find yourself a suitable spot and seat. If there is a reservation on the table for a specific time, say in the evening, make sure you are done before and avoid inconveniencing the other person.
Visit a rooftop bar or beach.
There is a rooftop beach in Frankfurt where you can relax and get beautiful views of the city. If you enjoy evening drinks, check in at a popular rooftop bar and sip in your cold drink as you enjoy the breathtaking views of the city.
Take advantage of the free walking tours.
There are free walking tours in Frankfurt, which are tip-based and start every day from 10 am to around 2 pm. Here, you get to learn more about the city through a local. There are several of them, and you can check out the meeting point online.
Visit Eisener Steg Bridge with your loved one.
Eisener Steg bridge is a lover's spot that is famous for people locking their love with a padlock. You will enjoy a breathtaking view of the skyline over this famous bridge and Boulevards on both sides. The bridge links Frankfurt's old town to Sachsenhausen, the ultimate night out spot.
The final words
As a famous traveler's destination, Frankfurt has so much to see and activities to do. It is a world-class city that is well planned, walkable, and has superb public transport to move you around the city as you run your errands. Almost all the locals speak some English, so communication should not worry you.